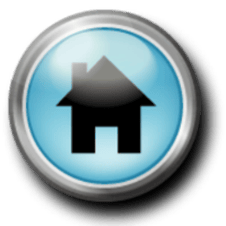 Hunsicker Premier Home Services phone or text 1-603-345-7811
Email us at: jerry@hunsickerpremierhomeservices.com
NH Gutter Cleaning Expert providing top-notch 5 Star gutter cleaning and gutter repair services in Merrimack NH, Nashua NH, Amherst NH, Bedford NH, Manchester NH, Wilton NH, New Boston NH, Milford NH, Goffstown NH, Lyndeborough NH, Temple NH, Greenville NH, Hollis NH, Londonderry NH, Mont Vernon NH, Weare NH, and many other surrounding communities. Ask about our gutter guards....
Gutter Cleaning services from mid April until late November. If night time temperatures remain below freezing. You can't clean a frozen gutter.
Hunsicker Premier Home Services is a 5 star rated gutter cleaning service located in Merrimack NH. We take pride in delivering exceptional gutter cleaning services, gutter repair services, and do offer gutter guards for deciduous trees that lose leaves every fall.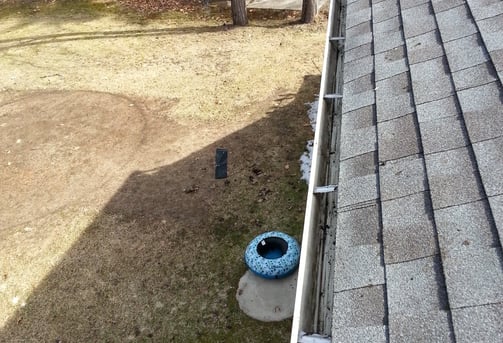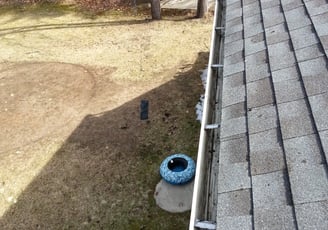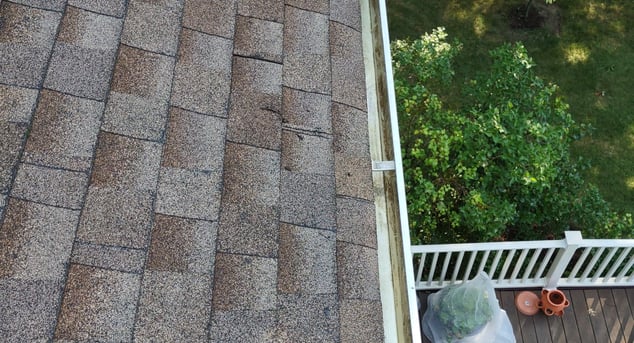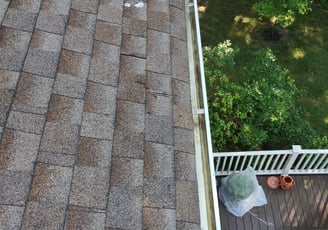 Gutter Cleaning, Gutter Guards, or Deck staining
Hunsicker Premier Home Services professional gutter cleaning will prevent damage to soffits, erosion to ground, and maintain the integrity of your home's foundation. We only clean up to 2 stories in height.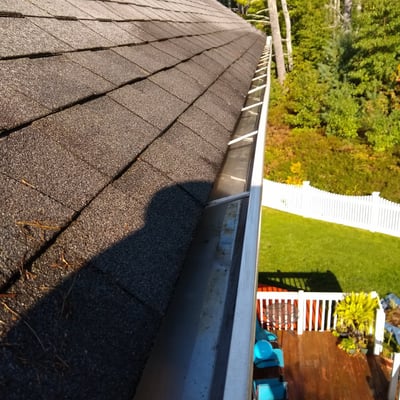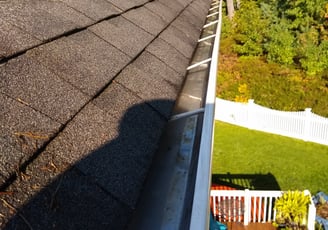 Gutter guards used by Hunsicker Premier Home Services can prevent unwanted leaf debris from entering the gutter. These guards are only acceptable for leaves. Pine needles need additional protection.
Stunning deck staining to protect and enhance the appearance of your outdoor living space. Although we don't refinish, we do lightly sand and re-coat decking after washing.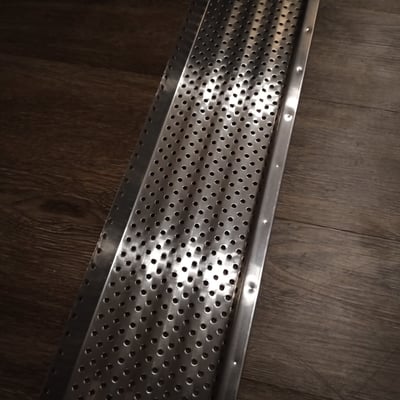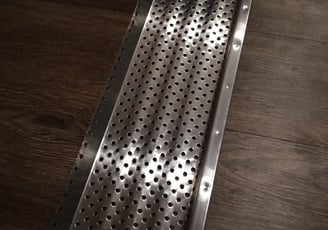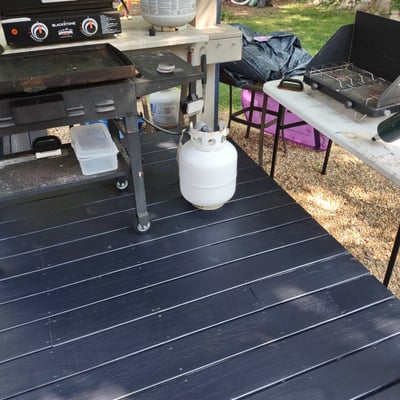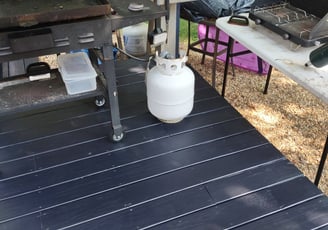 Contact us today for a free gutter cleaning quote and let us take care of your gutter cleaning needs.
Alternative email: hunsickerpremierhomeservices@gmail.com
Text number: 1-603-345-7811